WordPress Professional Course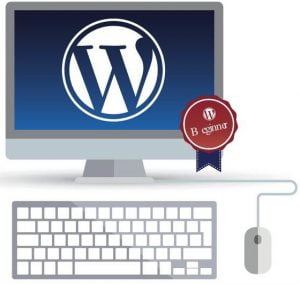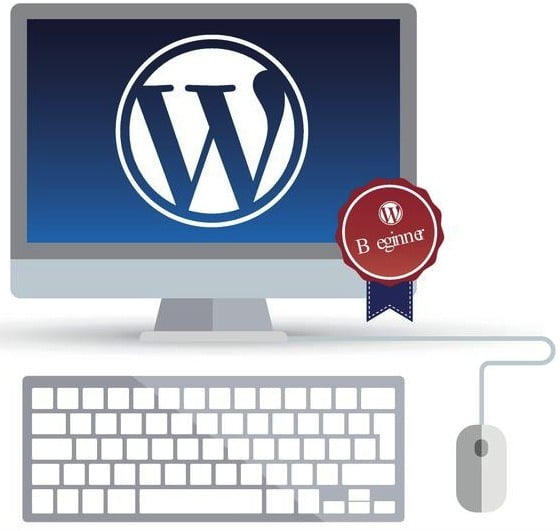 Learn Advanced WordPress Techniques To Create A Totally Customised, Mobile Responsive, Search Engine Ready Website
Our WordPress Advanced course will show you how to customise your website like a professional. If you studied our Beginners WordPress Course, you will know by now that WordPress offers limitless opportunities; as a blogging platform as well as a tool to create great looking websites which you can customise using themes and plugins.
Join us on our online WordPress courses which will provide you with the knowledge and tools required to create, market, manage and update any WordPress website. * Please see schedule below for upcoming live training events. Online study options also available.
Course Programme
Using WordPress as a CMS 
– Switching off the blog and comments functionality
– Hiding pages from navigation
– Security application 3 step guide (akismet, SSL and htaccess)
– RSS Feeds – stream external news and content on your site
– Auto Translate – have your site written in any language for free
Customising and Building Themes and Templates 
– Converting HTML into WordPress format
– Theme frameworks
– Creating custom themes
Adding Custom Fields and Panels 
– Setting up panels
– Adding custom fields
– Displaying the fields
Installing useful Plug-Ins 
– What are Plug-ins?
– Changing user roles
– Displaying post lists
– Using forms
– Image galleries and slideshows
– Backup and restore – copy and repeat your site setup
WordPress and SEO 
– Refining the standard settings in WordPress for SEO
– Permalinks and Sitemaps in more depth
– The best SEO plug-ins
– Setting up Google Analytics
– Google's free tools: Analytics, AdWords, Webmaster Tools, Trends
– Keywords explained
– Autoresponders
– Integration with mail broadcasters
WordPress and Social Media 
– Integrating Facebook, Twitter, and LinkedIn into WordPress
– Custom profile filters for user registration
– The art of moderating users
– Walled gardens and private networks
– Integration with Flickr and other photo sites
WordPress and Payment Gateways 
– E-commerce techniques
– E-commerce plug-in's
– Setting up and configuring Woo-commerce
– Configuring payment gateways
– Taking automatic payments and digital delivery
Membership Functionality 
– Not just for membership content
– Recommended Plug-in's
– Managing payments and membership levels
– Content for members
– Forum options
Turning Your Skills Into A Business 
– Creating vertical templates and repeating
– Scaling websites
– Copy current websites into your templates and resell
– Charge ongoing support
– Improving SEO – charging for YT, FB, Google+, and Google Business
– Membership templates
– Run / Sell Events, Tickets, Courses or Holidays with Events Manager Plugin
About Your Instructor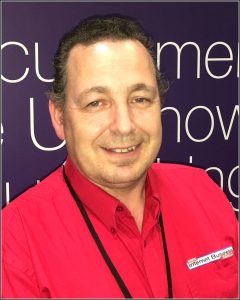 Jason has been designing websites pretty much since the internet began. Starting in 1990, when there were no images on the internet and it was all done in Notepad. Jason soon joined a team which built the UK's first ever intranet for BT. Once he had the bug, it was not long before he was assisting the Disney Store in creating their own intranet, followed by the Disney Store's first online shop. Moving on to government agencies as an advisor, and to large corporations as a development director, he swiftly became a head-hunted web developer.
Not content with static or commerce-only sites, Jason undertook the real challenge of deploying industry software to the internet with platforms such as HR and Payroll systems, featuring complex functionality and security controls. He spent the next few years very much 'head down' until joining the team at the Internet Business School. Jason has built many start-up sites and projects, including membership sites and an internet marketing business, and now splits his time between the various businesses and working as an internet marketing trainer.
Who Is The Course For?
Anyone wanting to create a free WordPress website
Anyone wishing to gain advanced WordPress knowledge
Anyone who maintains and updates WordPress websites
Anyone wishing to make money out of creating and/or selling websites
Please note the Advanced WordPress Course is NOT suitable for beginners
---
WP Professional Course – Online Access –  £297
0.00 average based on 0 ratings
Related Courses